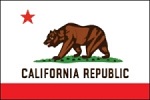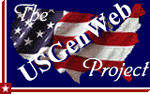 1920's Big Sweet Potatoes


Merced County, CAGenWeb
This Site is part of the USGenWeb Project

Merced
County Coordinator
- Dianna G. Curtis

Brief History of Merced County
The Miwok and Yokut tribes had claimed the area that is now Merced county for a few centuries, and in the early 1800's they repulsed attacks by the Spanish and by the Mexicans. However, when the California gold rush started in 1848, settlers from the United States (and other countries) began to pour into the area. Many natives died due to disease or were killed by the settlers, while many of the remainder retreated up into the Sierra foothills. The settlers discovered a beautiful valley, partly watered by several creeks and rivers. While very little gold was found in the Merced county area, stock-raising and farming flourished, especially after the Crocker-Huffman canal system and other irrigation systems were created. The river town of Snelling was chosen as the county seat soon after Merced county was carved out of Mariposa county and established on April 19, 1855. However, when the new city of Merced began to thrive due to the new railroad, the people of Merced county elected to move the county seat there in 1872.
The county derives its name from the Merced River, or El Río de Nuestra Señora de la Merced (River of Our Lady of Mercy); named in 1806 by an expedition, headed by Gabriel Moraga, which came upon it at the end of a hot dusty ride.
Between 1841 and 1844, during the era when California was a province of independent Mexico, four Mexican grants were made in what became Merced County: Orestimba, Panoche de San Juan y Los Carrisalitos, San Luis Gonzaga and Sanjon de Santa Rita
Merced County was formed in 1855 from parts of Mariposa County. Parts of its territory were given to Fresno County in 1856. [Wiki]
Merced County Neighbors: Mariposa, Madera, Fresno, San Benito, Santa Clara, Stanislaus & Tuolumne


Site Coordinator: Dianna G. Curtis
Site Updated: 17 February 2019



Online Continuously Since 1996.

This Web page is sponsored on behalf of the CAGenWeb Project by Supporters. Although believed to be correct as presented, if you note any needed corrections, changes, additions, or find that any links provided on this page are not functioning properly, please contact Dianna G. Curtis for prompt attention to the matter. All rights reserved.