See what makes Sonoma County unique.
This website is a proud member of The CAGenWeb Project, a part of The USGenWeb Project. Our goal is to provide FREE online genealogy and history information and resources. This website is geared specifically towards the genealogy and history of Sonoma County, California.
For more information about these projects please follow the links found to the right.
Happy researching!
Genealogy is all about learning the stories of our ancestors. This page will have those stories and the research collected for individuals or families of Sonoma County. You may find some famous people on this page, but mostly I wish to have the stories of YOUR ancestors.
Who are you researching? Let us know what you have found incase others are also looking for information on people who were born, lived or died in Sonoma County.
Are you ready to start searching for your ancestors, but don't know where to start? Here are some web links and resources for information on people born, living or who have died in Sonoma County.
This could include websites, books, or research done by individuals.
Sonoma County has nine incorporated cities and towns within its boundaries. These include the cities of Cloverdale, Cotati, Healdsburg, Petaluma, Rhonert Park, Santa Rosa, Sebastopol, Sonoma and the town of Windsor. There are also 28 unincorporated areas that are census-designated places and 54 other unincorporated places within Sonoma County. While Wikipedia may have the basic history and statistics for these beautiful and unique towns, I hope to collect first person histories and research items for each.
What You Will Find Within This Webpage
A Brief History of Sonoma County

There were four main stages to the settlement of Sonoma County. The earliest settlers of the area known now as Sonoma County were the Coast Miwok, Pomo, and Wappo people, between 8000 and 5000 BC. Rock carvings, especially in the southern end of the county, provide archaeological evidence of these people.
The area of Sonoma County has been claimed by no less than five nations: the Spanish Empire, the Kingdom of England, the Russian Empire, the First Mexican Empire (and later the Mexican Republic) and finally the United States of America.
The Russian Empire was the first to establish a permanent settlement in Sonoma County, when the Russian-American Company established Fort Ross on the coast in 1812. This stockaded fort helped to support several hundred Russian and Aleut settlers. The Russians abandoned the fort in 1841 and sold it to John Sutter, an early California settler and Mexican land grantee of Sacramento.
The Mission San Francisco Solano, founded in 1823, was the last and northernmost of California's 21 Spanish missions. Today, the mission survives in the present city of Sonoma. Comandante General Mariano Guadalupe Vallejo established El Presidio de Sonoma (also called Sonoma Barracks) in 1836 in order to keep an eye on the Russian traders at Fort Ross, to distribute lands for further settlement, and to ensure the continued cooperation of the Native Americans of the region.
The town of Sonoma was the site of the Bear Flag Revolt in 1846. From June to July 1846, a small group of American settlers in California rebelled against the Mexican government and proclaimed California an independent republic. The republic was short-lived because soon after the Bear Flag was raised, the U.S. military began occupying California, which went on to join the union in 1850. The Bear Flag became the official state flag in 1911.
Sonoma was one of the original counties formed when California became a state in 1850, with its county seat originally in the town of Sonoma. By the early 1850s, Sonoma had declined in importance in both commerce and population. The growing towns of Santa Rosa, Petaluma, and Healdsburg all wanted the designation of county seat. Santa Rosa eventually was confirmed as county seat in 1854. Some of Sonoma County's land was annexed from Mendocino County between 1850 and 1860.
To Our Volunteers and Site Contributors
Please join us in offering a huge thank you to all the volunteers who donate their time seeking out and transcribing information for this site. Words cannot convey our gratitude for your tremendous contributions.

The CAGenWeb Project sincerely thanks the dedicated volunteers who have devoted time and effort toward making this site a successful one:
Jacquie Ansell, County Coordinator 1996-1997
Lewis M. Ruddick, County Coordinator 1997-2017

If you have any information you would like to contribute, or have any data and would be interested in offering look-ups to your fellow researchers, please contact us.

If you are interested in sponsoring a county site of your own within California, please contact the CAGenWeb State Coordinator.

State Coordinator: Elizabeth E. Bullard
Assistant State Coordinator: Marc Irish
Assistant State Coordinator: Bob Jenkins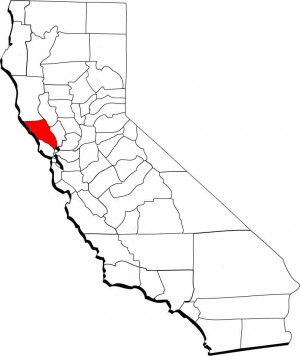 Location of Sonoma County within California.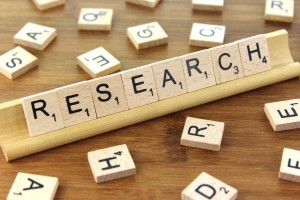 The Legal Stuff:
Disclaimers: This site is not in any way affiliated with any governmental body or agency.

Links to some external websites have been provided as a convenience and for informational purposes only. The act of pointing, via hyperlink, to any website by this website does not in any way whatsoever constitute an endorsement or an approval by The CAGenWeb Project or The USGenWeb Project or any of their affiliates or any of their administrators of any product, service, or opinion that may be appear on that website.

The CAGenWeb Project, The USGenWeb Project, their affiliates and their administrators make no guarantee whatsoever about the content and/or quality of any research material that may be provided by any genealogical or historical researcher that may be listed on this website. The CAGenWeb Project, The USGenWeb Project, their affiliates and their administrators make no guarantee whatsoever about the expertise of any genealogical or historical researcher that may be listed on this website. The listing on this website of any genealogical or historical researcher does not in any way whatsoever constitute endorsement of that genealogical or historical researcher by The CAGenWeb Project or The USGenWeb Project or any of their affiliates or any of their administrators.
Website Design © 2018 The CAGenWeb Project, Kim Sullivan. All Rights Reserved.
Copyright Notice: The content of this website is a collective work that may contain some private contributions. Said private contributions are so-noted and copyright of those private contributions belongs to the original author. Under no circumstances is any data from this site to be re-published in any fashion without the express written consent of its owner.
Copyright © 2018 CAGenWeb Sonoma County, Kim Sullivan. Material on this site may NOT be commercially reproduced, displayed, modified or distributed without the prior written permission of the copyright holder. You may copy the content for your personal use, but please acknowledge the website as the source of the material.
Let me welcome you to the CAGenWEb Sonoma County Project. My name is Kim Sullivan and I am the host of this website. I was born and raised here in Sonoma County and my family is third generation here. I got my love of genealogy from my maternal grandmother. She was a serious genealogist and wrote several books on our family tree. I hope to put what I have learned from her to help in your search for your Sonoma County ancestors. I may not have the time to do personal searches, but I hope here to create a site where you can post what you have learned for others who might be searching the same families, or link you to places where you can ask for help.